A mother's love, a daughter's ambition - a delicious recipe! ChocoWishes specializes in hyper-personalized gifting solutions with an increasing focus towards sustainable and reusable gifts. Our portfolio comprises of giftable desserts that includes a wide portfolio of chocolates, cookies, brownies and other healthy bakes. Custom Printed Chocolates, Whole-wheat Baked Churros and now The Lazy Batter – Cookie Dough are some of our signature products! All our yummy treats are eggless, artisanal and handcrafted fresh in small batches! ChocoWishes is proud to be associated with Boost with Facebook Leaders Network and we're also an incubatee and grant recipient under the Women Startup Programme 3.0 by NSRCEL, sponsored by Goldman Sachs and IIM B. Our founder Surbhi Singhania has been empaneled with Bizstart to guide aspiring chocolatiers start their own small business anywhere in India.
ChocoWishes's headquarter address
ChocoWishes's technology
CloudFlare Hosting
Cloudflare DNS
Google Font API
Mobile Friendly
Woo Commerce
WordPress.org
People working at ChocoWishes
SS
Surbhi Singhania
Founder
Delhi, India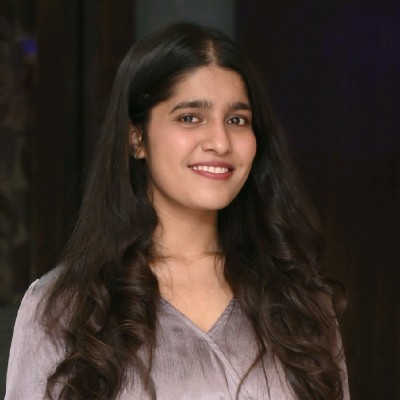 Muskan Bansal
Business Development Executive
Delhi, India
You can find 2 people working at ChocoWishes on FinalScout. Create a free account to view details including email addresses.
Scrape emails from LinkedIn for free
20 free emails each month. No credit card required.
Regular search results
Search for leads on linkedin.com and scrape the search results
Sales Navigator search results
Search for leads in LinkedIn sales navigator and scrape the search results
Group members
Scrape members from any LinkedIn group without joining it
Event attendees
Scrape event attendees from any LinkedIn event