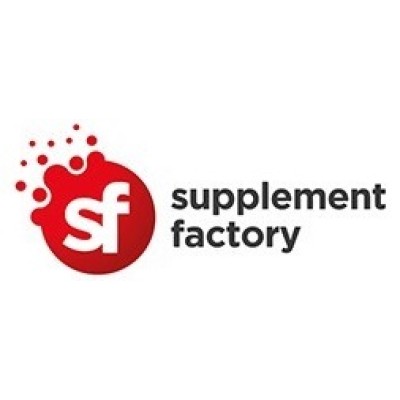 Supplement Factory
Henwood Industrial Estate, England, United Kingdom
Supplement Factory is a leading manufacturer of some the UK's favourite supplement brands. We contract manufacture and produce white label and private label dietary and food supplements to GMP standard. Supplement Factory is also proud to have attained BRC Grade AA, ISO 9001, ISO 14001, Halal and Kosher certifications. With a range of services available including Product Development, Manufacturing, Sales Support, Brand Design and QP Services - your brand is in safe hands for a complete end-to-end service with a personalised touch. Our UK based state-of-the-art production facilities have the capability to produce a wide range of products including; • Probiotics • Capsules • Tablets • Powders • Stick packs • Soft gels • Gummies The supplement industry is currently worth in excess of 145 Billion USD per year and is continuing to grow due to an increased global focus on proactive health and wellbeing. Whilst sports nutrition, general wellbeing and weight management products still dominate the market, areas such as immunity, beauty from within and gut and digestive health are rapidly catching up. We are also seeing increased demand for organic and plant-based products as consumers are becoming increasingly aware of environmental concerns. Our industry experts are on hand to support and guide you through the process of supplement manufacturing and are able to offer advice on a wide range of factors including ethically sourced ingredients, legislative requirements, sustainability concerns, whilst ensuring the focus remains on creating and delivering a market leading product of the highest quality.
Supplement Factory's headquarter address
Line 1:
Unit 5 Javelin Enterprise Park
Supplement Factory's industries
Health, Wellness and Fitness
Supplement Factory's technology
Product Development
Manufacturing
Sales Support
Brand Design
QP Services
Vitamins
Minerals
Supplements
Nutritional Supplement Manufacturers
Enzymes
Weight Loss
Sports Nutrition
Private Label
Private Label Supplements
Dietary Supplements
Halal Supplements
Halal Certified
Kosher Certified
Beauty Supplements
Capsules and Powders
pellet technology
Contract Manufacturing
Own Label
Medical Devices
beadlet technology
Liquid Capsules
Duocap Capsules
Scrape emails from LinkedIn for free
20 free emails each month. No credit card required.
Regular search results
Search for leads on linkedin.com and scrape the search results
Sales Navigator search results
Search for leads in LinkedIn sales navigator and scrape the search results
Group members
Scrape members from any LinkedIn group without joining it
Event attendees
Scrape event attendees from any LinkedIn event