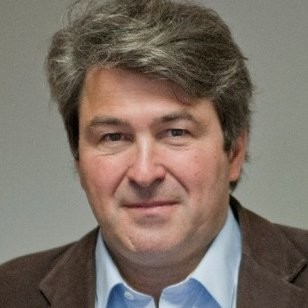 Benoit Moulas
Request removal
Email:
****s@agora-industries.com
Location:
Greater Toulouse Metropolitan Area
Last updated:
22/05/2023 01:00 AM
About
Benoit Moulas is from Greater Toulouse Metropolitan Area. Benoit is currently Président at COMAT, located in Balma, Occitanie, France.
You can find Benoit Moulas's email at finalscout.com. FinalScout is a professional database with business professional profiles and company profiles.
Benoit Moulas's current jobs
Period:
Jan 2008 - Present

(15 years, 5 months)
Location:
Balma, Occitanie, France
COMAT est une société de haute technologie qui appartient au groupe AGORA INDUSTRIES et réalise en 2021 11M€ de CA avec 105 personnes. Avec ses nombreux experts mécaniciens et systèmes, COMAT conçoit et fabrique des équipements et instruments dans les secteurs spatiaux et industriels. COMAT travaille avec les majeurs de l'industrie spatial: AIRBUS DS, THALES, CNES, ESA, ONERA, CNRS, CEA, DGA, SAFRAN,... Ses produits: - Equipements Vol: Pointeur d'antenne 3 axes, Scanner optique, Actuateurs, Pivots, Mécanismes... En cours de qualification: Propulseur plasma, Panneaux structurels... - Instruments scientifiques Vol: Kubik, Ambre, Déclic, Microgravité... - Equipements Industries: Analyseur optique, MGSE, capteurs particules,... En cours de réalisation: thermo-réacteur,... Ses Moyens: Bureau d'étude, salle banche ISO7, Salle d'intégration, Atelier de fabrication COMAT développe plusieurs brevets par an et est impliqué dans de nombreux programmes de R&D et de développement d'équipements pour satellites de communication, d'observation et sur des constellations de satellites.
Other people named Benoit Moulas
There are 1 other "Benoit Moulas". You can find all of them in FinalScout.
Scrape emails from LinkedIn for free
20 free emails each month. No credit card required.
Regular search results
Search for leads on linkedin.com and scrape the search results
Sales Navigator search results
Search for leads in LinkedIn sales navigator and scrape the search results
Group members
Scrape members from any LinkedIn group without joining it
Event attendees
Scrape event attendees from any LinkedIn event