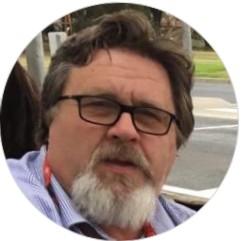 Peter Susovich
Request removal
Email:
****o@rppfm.com.au
Location:
Greater Melbourne Area
Current title:
Chairperson
Last updated:
22/05/2023 01:06 AM
About
Peter Susovich is from Greater Melbourne Area. Peter is currently Chairperson at RPPMedia 98.7, located in Mornington, Victoria, Australia.
You can find Peter Susovich's email address at finalscout.com. FinalScout is a free professional database with over five hundred million business professional profiles and over two hundred million company profiles.
Peter Susovich's current jobs
Period:
Feb 2020 - Present

(3 years, 4 months)
Location:
Mornington, Victoria, Australia
RPP FM is a local radio station with a new vibrancy and a focus steeped in community activities, current affairs and culture. It broadcasts on 98.7 FM and 98.3 FM to the Mornington Peninsula, Frankston, the Southern suburbs of Kingston, wider Melbourne including Geelong and the communities of Westernport and Port Phillip Bays. In all it broadcasts to about 350,000+ people. And now providing vision and Livestream production
Scrape emails from LinkedIn for free
20 free emails each month. No credit card required.
Regular search results
Search for leads on linkedin.com and scrape the search results
Sales Navigator search results
Search for leads in LinkedIn sales navigator and scrape the search results
Group members
Scrape members from any LinkedIn group without joining it
Event attendees
Scrape event attendees from any LinkedIn event